"
I Heart Sex Workers: A Christian Response to People in the Sex Trade
"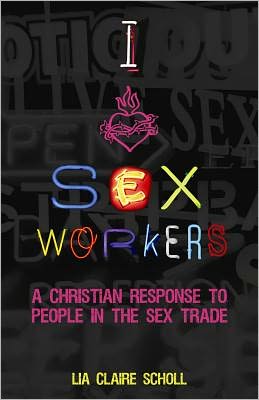 From Google Image
Paying for sex — engaging in "the oldest profession" -- is everywhere, even in your church. The factors leading individuals into sex work are as varied as hair colors, yet sex workers are viewed as powerless individuals who must be rescued.
I Heart Sex Workers
offers another perspective, one where the characters defy stereotypes and solutions are hard to find. Author Lia Scholl firmly believes the Christian response to sex work should be one of building agency for women, through education, through fighting injustice, by listening to the voices of sex workers.
I Heart Sex Workers
examines the forces leading individuals into prostitution, whether through coercion, choice, or circumstance. And it provides a Christian response, answering the question, "Are you my neighbor?" How do we respond to woman trading sex for a place to live tonight when she asks, "Where will I sleep?" This book discusses these issues and many more. From
Amazon.com
)